Regular price
Sale price
$75.00 AUD
Unit price
per
Sale
Sold out
Share
As this is a pre order system please give 5 - 10 weeks for your product to arrive.
Orders will close on the 10th of November.
Hunting The Homelands x Gurrngul Art Collaboration
"Hunting The Homelands," founded by Dhuubi Warra man Keithean Bowen and his partner Leearna Burke, a proud Gangalidda woman, represents a business deeply rooted in Far North Queensland, specifically Hope Vale. Both Keithean and Leearna grew up in this region, and their business is a testament to their shared connection to the land and the rich cultural heritage of their community. Their content creation focuses on hunting, fishing, and outdoor adventures while wholeheartedly incorporating Indigenous knowledge systems, honouring and preserving their cultural practices.
Find out more on what they do on their Instagram page Hunting The Homelands
'Murrabal' Artwork Featured
An artwork that beautifully encapsulates the fish's revered status as a symbol of abundance and environmental respect. In this captivating piece, the Barramundi's grace and strength are vividly portrayed in its natural habitat, symbolising the harmony between humans and nature in the Guugu Yimidhirr region. This artwork also highlights the profound importance of sustainable practices and cultural knowledge in preserving their natural resources, all while honouring the deep-rooted connection between the Guugu Yimidhirr bama and their traditional hunting practices. 
Fabric: 100% Polyester/Sports mesh UPF 50
UPF 50+ Certified: Our fabric offers exceptional UV protection, safeguarding your skin from harmful rays.
Lightweight and Cool: Designed for comfort, it keeps you cool even during demanding activities.
Moisture-Wicking Polyester: Crafted from 100% polyester, it efficiently wicks away moisture to keep you dry
© Gurrngulart.com, 2023.
View full details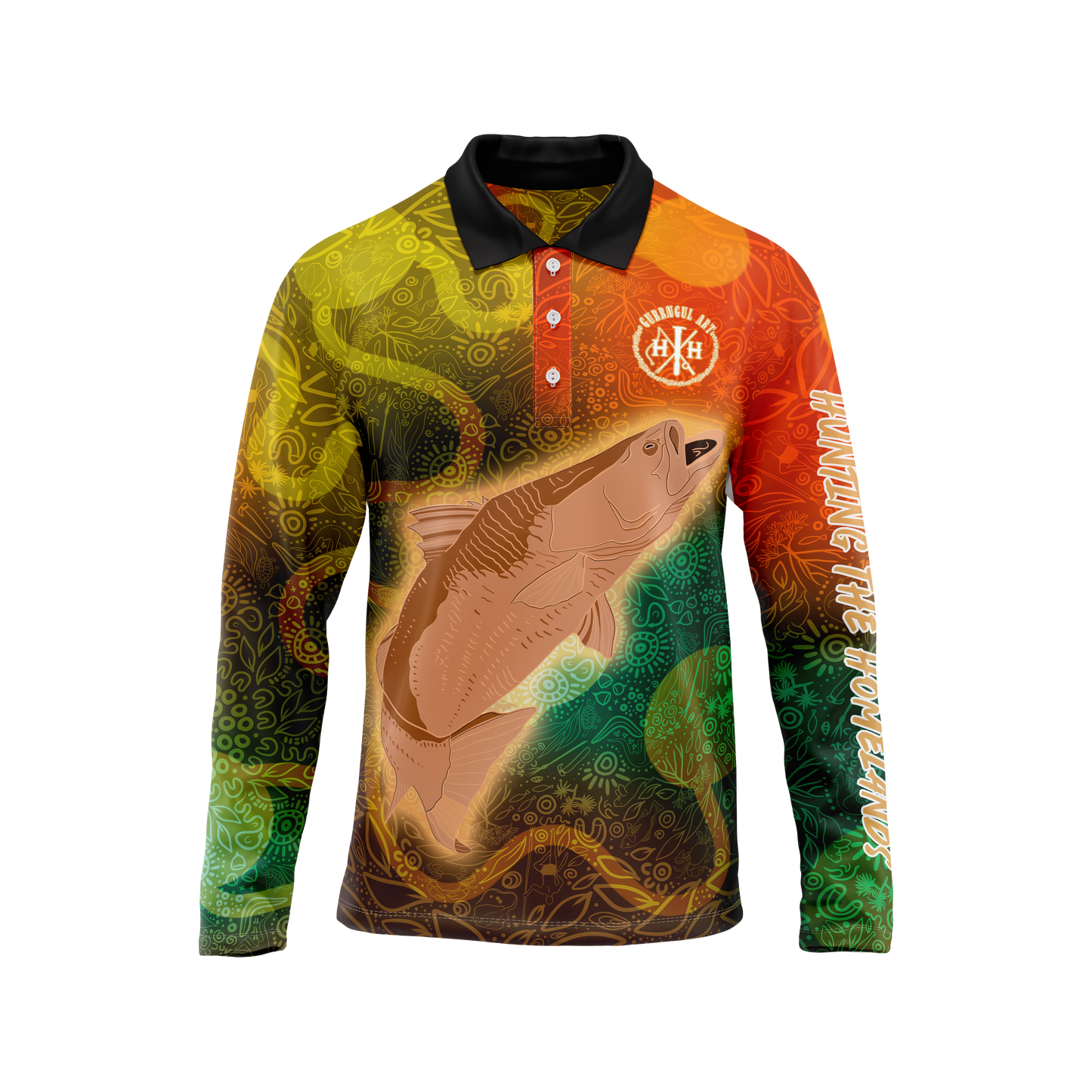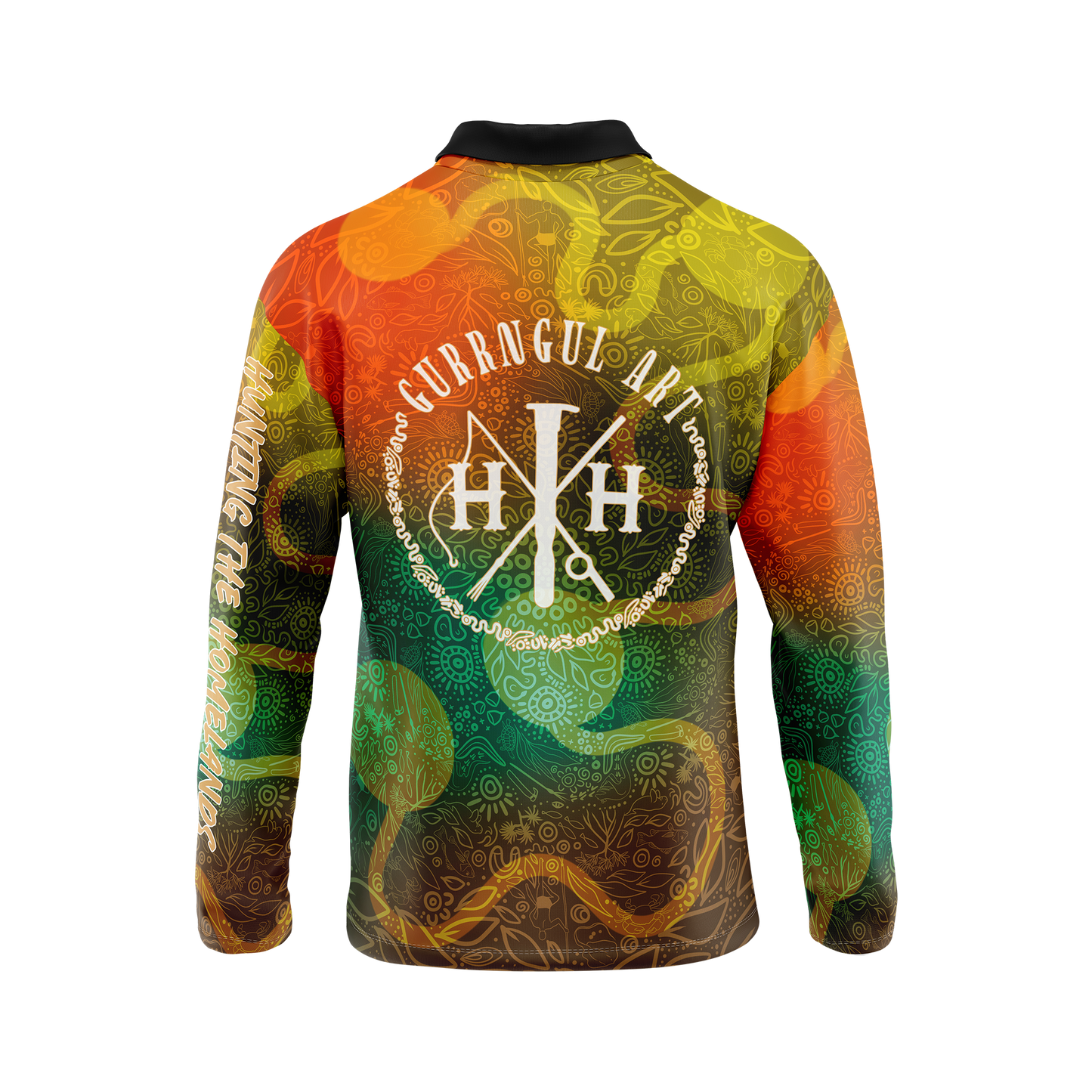 Shipping

Shipping Australia Wide

Shipping costs will be calculated at checkout.

All Prints are made to purchase so please give 3 - 4 weeks for order to arrive.

Read More

Returns

We are not required to provide a refund or replacement if you change your mind due to the nature of the product.

Refunds or exchanges are possible if there is a major problem with the product:

Read More

Sizing

Below is the general size guide for each product. Gurrngul Art set sizing may vary from provided perimeters due to printing processes. 

Reda More